My New Banner So Paste It All Over The Net
---
Please sign the guestbook at the bottom of the page. Thanks.
---
NEWS NEWS NEWS
---
October 8, 2001: New poetry has been posted. Just one day left til I'm 21 years old. Check back for new pictures and junk. Sign the guestbook for me and tell me what you think.
---
June 28, 2001: I have made a new site. I am the official webmaster for the Central North Carolina Alumnae Chapter of Alpha Sigma Alpha National Sorority. So check it out. The link is on the links page or my sorority page. Enjoy.
---
MY COLORGUARD PAGE
NEW Pictures from Fall 2001
PICS from 00-01
PICTURES FROM 99-00
PICTURES FROM 98-99
PICTURES FROM 97-98
POETRY
MY AOL PAGE
LINKS
MUSIC
MY SORORITY
My Romeo and Juliet Page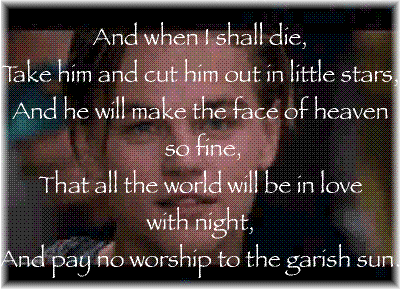 ---
---

This page has been visited
times.

Thanks all of you for checking out this page!!! Come back soon!!